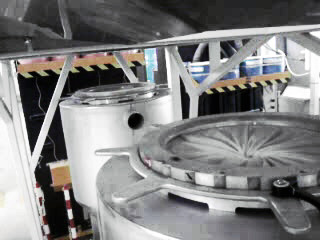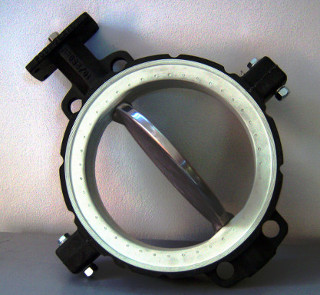 Our models of M-SBB big bags emptying station have mechanical locking systems. They range from the simple solution with manual clamps or with elastic closures to systems with leak tight handles inside a closed box, provided with a dust collection system. The fast locking mechanisms are offered either in full manual mode or in servo-pneumatically one. The semi-automatic solutions are accompanied by the whole control and emergency devices necessary to ensure operator safety.
A machine often essential is the de-lumper light duty to download packing products or that have agglomerated masses, which, however, even if downloadable are not compatible with the downstream process, such as a pneumatic conveying to feed mixers, reactors, packaging systems etc..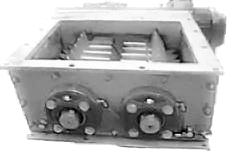 Among the most used light lump breakers, we propose a system of counter-rotating helical tapes on double shaft, contained in a bottom grid to control the size of the downloaded product. A machine very suitable in the food industry and in the chemical industry, but in any case of general use if manufactured using suitable materials.
Finally, we offer our innovative vacuum clamping system. This is a very simple mechanism that allows reduced manual operations by the operator and the ability to lock and unlock the mouth the big bag when the box is closed, allowing the dust collection without operator exposure to fine powders. This for the benefit of a cleaner work environment, of operator's health, safety and comfort of use.