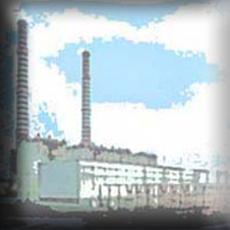 Thermal power plants
In the field of fossil fuel power plants, two areas of primary importance are raw material feeding and recycling systems as well as waste recovery plants. These are heavy duty systems for which recurring problems arise essentially due to strong wear, the presence of high temperature environments or ATEX classified areas.
We propose pneumatic injection systems of coal dust and recirculation systems of the unburnt in the boiler.
The feeding systems of RDF deserve special mention, for this is a material of extreme variability of composition, very light, that can cause strong wear. As solutions, we propose mechanical or pneumatic conveying systems, depending on the specific project.
Among the most critical recovery systems, we propose installations for dense phase pneumatic conveying of bottom ash dry, usually mounted downstream of a cooling and grinding system in order to have temperature and particle size compatible with the pneumatic conveying. or mechanical conveying systems with metal plates conveyors, in the case of large distances, great size, or other problems.
The conveying systems of fly ash are more pneumatic type, realized both in dense and dilute phase or as vacuum systems.
The most of the pneumatic conveying proposed in the field of Power are characterized by great thicknesses of the pipes and the use of anti-wear lining, basalt or alumina ceramics, even in the case of connections by flexible hose.