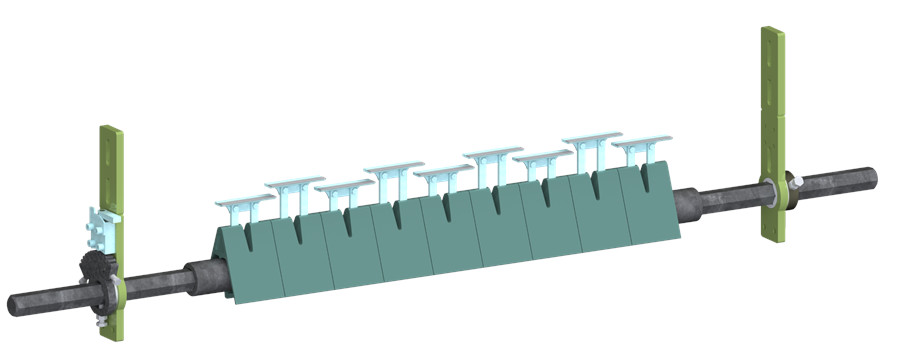 Blades with a polyurethane base and special integrated carbide inserts for cleaning conveyor belts at the pulley.
Scraper-blade overlap is achieved through the combination of blades in long and short design ensuring perfect cleaning results across the entire scraping width.
Suitable for reversible belt installations.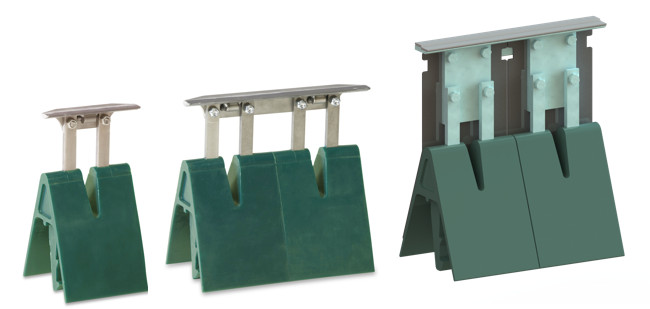 Blades with a polyurethane base and pivoting special stainless-steel blades with carbide tips for cleaning below the belt.

Reliable products and robust construction
Efficient conveyor belt cleaning is as essential today as ever. Both perfect cleaning results and simple, efficient maintenance plus gentle, belt-saving operation are the selection criteria determining the efficiency of all scraper systems. STARCLEAN® conveyor belt cleaning systems fulfil these criteria perfectly.
Proven throughout the world all areas of mining and industry and supported by a highly motivated team, STARCLEAN® offers the best and most efficient solutions for your application.
Unique thanks to the modular system set-up and patented TWISTSWING® feature, STARCLEAN® conveyor belt scrapers prove thousands of times, day after day and around the globe, why more and more customers in all sectors of the bulk materials industry rely on solutions provided by Schulte Strathaus.