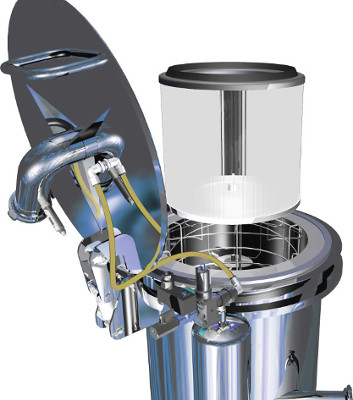 In a pneumatic suction conveying system, a certain degree of vacuum is created inside the tank and the conveying line, such as to suck the product from the intake point or feeding points at atmospheric pressure. While the conveyed material is discharged, the air sucked during conveying is emitted into the atmosphere, from the outlet of the vacuum pump.
This system presents some critical aspects. You need to carefully consider the piping run to prevent constipation or leakage of material, determining discontinuity and the unreliability of the system, thus affecting the dimensioning performed. Another important parameter is the properties of the material itself, for which how it is clogging must be evaluated in order to provide suitable intake points of product, equipped with adjustable inputs of false air.
Not last are to mention the power consumption of the suction systems, in general higher than those of the pressure systems if considered at same desired flow rate of material. This involves the tendency to prefer pneumatic vacuum conveying only in the cases it is strictly necessary, either due to the peculiarities of the material to be conveyed, or to specific plant characteristics.